Moving to Stockton-on-Tees, is it a good place to live?
Your either thinking of moving to Stockton-on-Tees, or you have already made your mind up on moving your life, possessions and family to Stockton. With any new place, you probably have some questions about the area and whether or not Stockton is a good place to live. We have moved 100's if not 1000's of people to Stockton and get asked the same questions by most of them. So why not write an article about moving to Stockton-on-Tees and is Stockton a good place to live?
Stockton rated 6th best place to live
Stockton has recently been voted the 6th best place to live in the whole of the UK, there were many factors like home ownership rates, crime, health, affordability and economic activity taken into account to place Stockton as one of the best places to live. The area also has plenty of amenities and attractions for familyiels and single people alike.
Stockton has also undergone a multi-million-pound regeneration project to bring it into the 21st century. With even more on the horizon like the new major developments in the town such as The Globe Theatre, Hilton Hotel, and over 10,000 new luxury homes, the future is looking even brighter. Overall Stockton-on-tees is a great place to live.
Year round events in Stockton-on-Tees
Arguably one of the greatest traits of Stockton-on-Tees and why many people love to live here, there are year-round community events and festivals. Moving to Stockton-on-Tees lets you take advantage of many of the great community events that take place here on a yearly basis.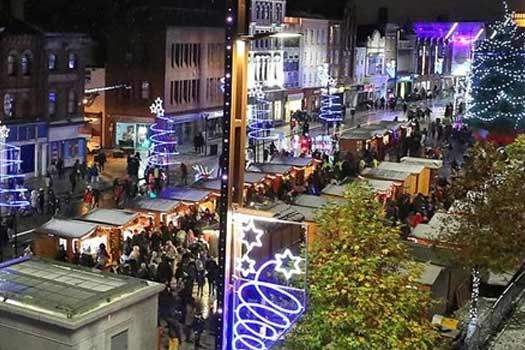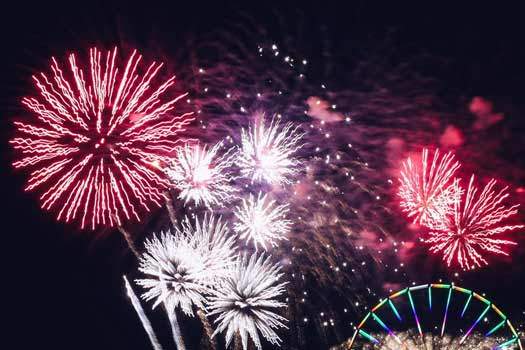 House prices in Stockton-on-Tees
Stockton is a very affordable place to live and you can grab homes for as little as £65,000 or as much as £1,000,000. You can choose new or old properties in almost every reach of Stockton. House prices in Stockton can vary so for your convenience we have listed some of the areas in Stockton and their average house prices as of the day of writing.
House prices in Ingleby Barwick £207,257
Eaglescliffe house prices average £223,441
Average house prices in Yarm are £241,399
Norton houses for sale average £134,841
Average houses in Fairfield cost £150,876
Hartburn average house price is £172,896
Average house prices in Hardwick are £112,489
Things to do in Stockton
As Well as the great yearly events, Stockton-on-Tees has many great attractions and things to do by yourself or with a family, not only has it got everything you need like, shops, restaurants and public houses. it also has many beautiful parks and water sports activities. If you're feeling adventurous you can drive to national parks like the Yorkshire Moors or the nearby seaside towns like Seaton Carew and Redcar. You can take advantage of local days out like:
Preston Park – a large park in Eaglescliffe which is home to Preston Park Museum, butterfly world, picturesque walks in the woods and by the river where you can also hire boats for the day. A perfect spot for families and dog walkers. It also hosts yearly events and weddings.
Tees Barrage and White Water Course – Take part or spectate the kayakers and rubber dingy's on the white water centre. Perfect for picnics or days out. You can also visit the nearby Air Trail, the UK's largest high rope climb frame with over 38 unique challenges to partake in.
Teesside Princess – Cruse the beautiful River Tees in style with meals, drinks and entertainment while you do so. They host events and party's year-round for both groups and family's and is the perfect way to see the beauty of the River Tees.
New build homes in Stockton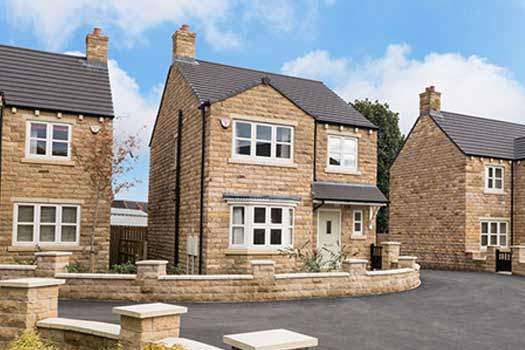 We mentioned that Stockton-on-Tees is benefiting from the construction of over 10,000 new build homes over the course of the next few years. You can grab a home new or old pretty easily for many different price ranges. For those of you looking for something new though there is plenty to choose from. living in a Stockton new build home has never been easier either with help to buy schemes and multiple price points you are guaranteed to find a home you will love.
You can bag a luxury home at a bargain in Stockton from some of the UK's largest housing developers such as Taylor Wimpey, Persimmon Homes, Ashbury Homes, Miller Homes, Avant Homes. The list is actually endless.
Should you move to Stockton-on-Tees?
Overall Stockton is a great place to live, we know you will love everything Stockton has to offer. Please feel free to comment about why you love living in Stockton and all the great things you have found to do in the area. If you are thinking about moving to Stockton and require a competitive removal company to help you move house. Please Contact us for affordable house removal services to or from Stockton.