A guide to moving home downloadable PDF
So… you're moving home and getting ready to move your worldly belongings and the whole family to a new place. An exciting time but can also be very hard work. Reds Removals are happy to provide this complete moving home guide PDF download.
This home moving guide literally guides you through the process of moving house, take advantage of checklists, important information, who to notify when moving home, hints, tips and how to pack your home effectively.
Did you know that moving home is rated the most stressful task in a lifetime by 60% of people? At Reds Removals we sometimes overlook this fact, after all, we move 100's of houses every year and it has become second nature to us. So to help budding home movers we compiled our expertise into a simple to follow house moving guide for you to enjoy and follow for a stress-free move.
What's included in the moving home guidebook? Download it here.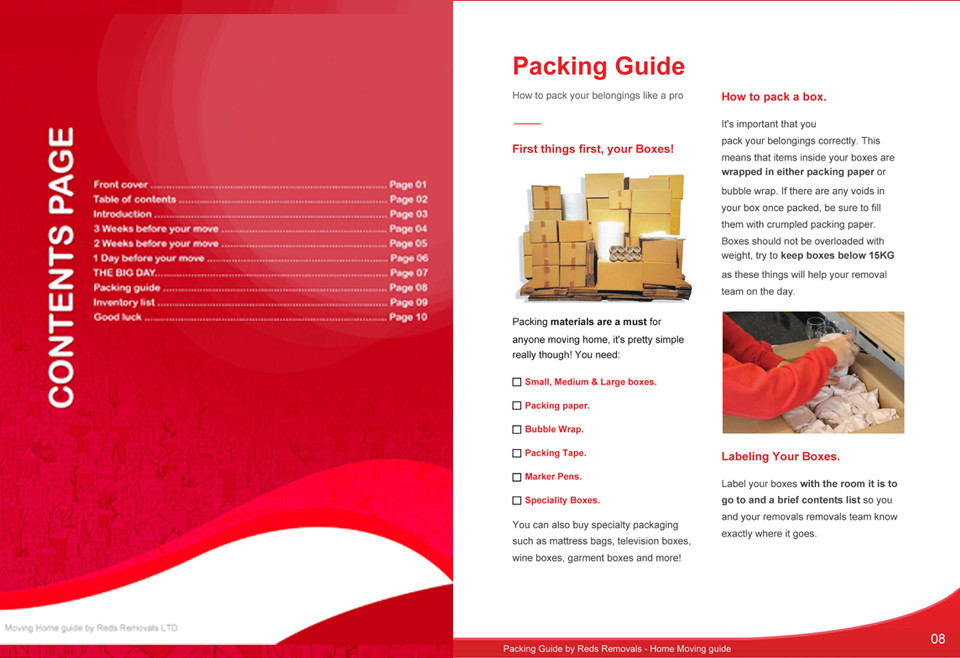 In this guide, you will find house moving checklists for the weeks running up to your move day and a checklist for the big day. These let you know who you need to notify of your address change, what and when to pack your belongings and other important information you need to know when moving.
Aswell as Checklists there is a guide to actually packing your home correctly; how to prepare items before packing and how to seal and label your boxes correctly.
You will also find a comprehensive inventory list in the moving guide, this allows you to inventory the contents of your household for your own reference.
This Moving guide is Digital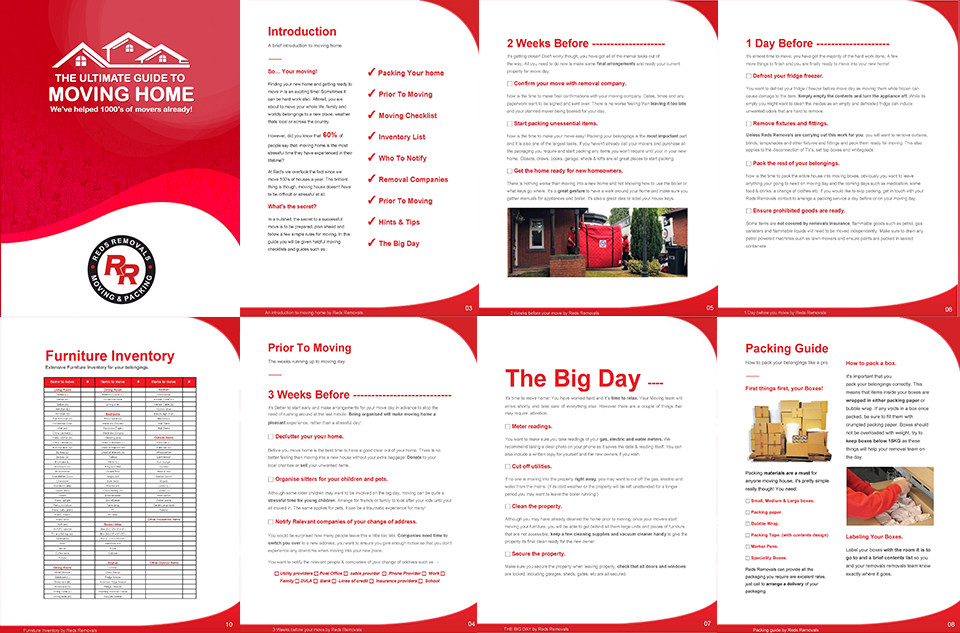 This moving guide PDF is digital, this means you can download the guide and simply complete the checklists and furniture inventory list using your device, all you need is a decent PDF viewer – We recommend Adobe Acrobat Reader for viewing and using this moving home guidebook.
Good luck with your home move!
We want to wish you the best of luck with your upcoming house move, following these basic steps wrote out in this easy to follow home moving guide will make your transition a whole lot easier. You can download the Moving home guide here.
If you're planning your home move and what to know exactly how Reds Removals can help you, please don't hesitate to ask. We are more than happy to answer any queries you have.