Office relocation in Darlington for the Great North Air Ambulance.
Reds Removals were contracted to undertake the Great North Air Ambulance Services office relocation in Darlington. The whole team were excited and proud to assist in a large scale commercial move for such an important charity. Although there were a few hurdles to overcome completing the office removal in a timely fashion, Alongside the office move, we provided storage, dismantle, reassembly and floor plan set up for each of the charity workers.
This commercial move consisted of bringing together the fundraising, lottery, admin and operational teams under one roof for the first time since the birth of the North Air Ambulance. We were tasked with relocating the offices from Darlington to the state of the art facility in Progress House, at Urlay Nook, near Eaglescliffe – Multiple teams and locations working alongside each other to come together flawlessly.
Preparing for the office relocation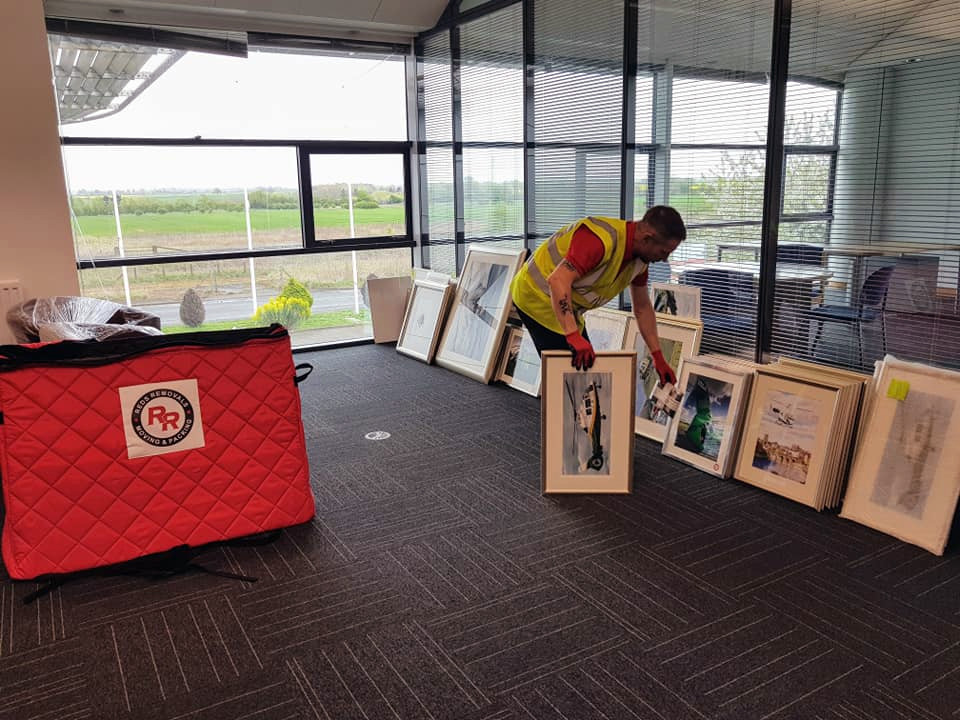 Reds Removals made a start on this large project by inventorying all the assets that were being moved to the new location and arranging to dispose of all furniture and items that were not destined to be delivered to the new property.
The old offices were located in the heart of Darlington in Victorian buildings. – tight access, due to this we had to dismantle 90% of the furniture to remove it safely down 3 flights of stairs and 100m walk.
As the new offices came with some furniture that had been unloved for many years we offered to repair the furniture that was salvageable to help reduce the costs of buying new furniture. We managed to salvage a majority of the items.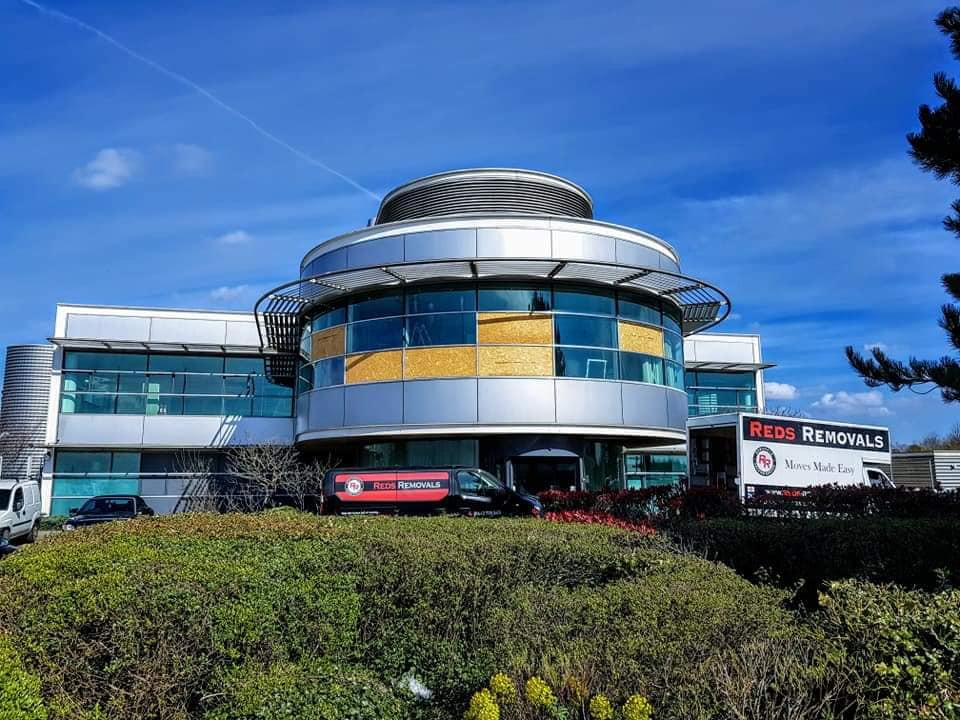 Nothing went to waste
Although this office relocation was large scale we had very little waste, in fact, anything that would have been destined to the landfill was donated to local charities we work with. This helped us keep the costs down, help other charities in the area and best of all is great for the environment.
At Reds Removals, we are proud to say we are an eco-friendly moving company providing commercial moving services in Darlington, alongside our commercial clearance services.
Setting up the new offices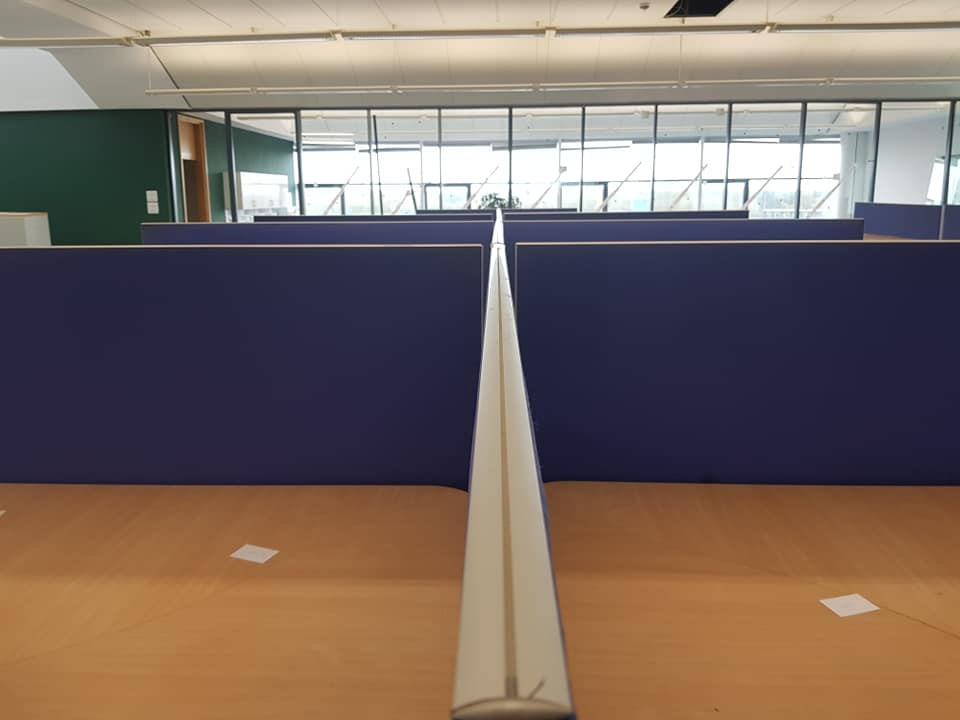 The time came to carry out the actual office removals in Darlington and transport them to Progress House, at Urlay Nook in quick succession as it was important the charity workers could come back to work after the weekend ready to save lives.
We managed this time frame by sending two separate teams to start the collection of the different offices that would deliver to Progress house simultaneously. Once delivered we headed to storage for any office furniture that was required immediately.
We then started rebuilding workstations and filing units and setting them up to the new floor plan. This was a time-consuming process as all furniture was flat-pack, filing units, desks & other furniture needed levelling. Also, all of the filing cabinets had to have wooden tops glued in place for safety.
The Office Relocation Was a Success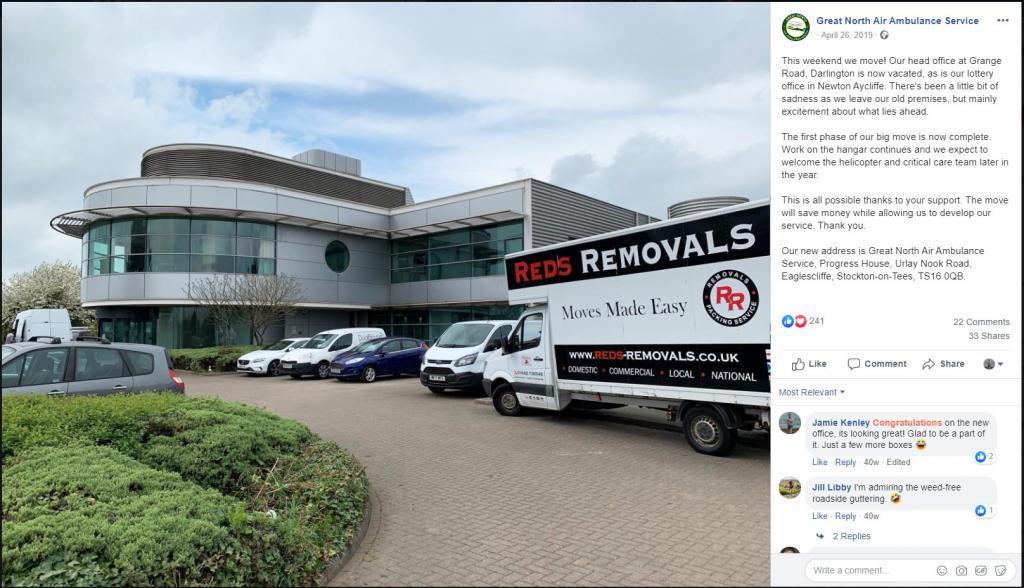 After over a week of preparing, storing, removing and delivering around Darlington, we finished the office moving project successfully. We stayed for the opening day to ensure ALL workers had everything they needed, the layout worked for their teams and any snagging was corrected immediately.
We returned 2 weeks later to ensure everything was fine and to deliver some extra furniture from storage to the offices from the old Darlington office.
Reds Removals are proud to have the opportunity to help such an important charity that helps save lives with our office relocation services. We hope they love their new offices as they are really what they say they are – State of the art.
If you are moving office and would like to know how Reds Removals can help you with your office move project, don't hesitate to contact us for advice, we are more than happy to help you with your office removal in Darlington, North East, England.