House removal costs
Calculating the costs of moving house can be a worrying experience. Removal costs vary from house to house and moving prices are mainly calculated by the volume of goods and distance needed to travel between properties. Removal company prices also change depending on what removal services you require from them which inevitably changes the final cost of moving house.
How much do removal companies charge?
Removal company costs can vary, for local moves within 5 miles with a reputable removal company you can expect to pay:
The average removal cost of a small 1-2 bedroom house is £350.00
The average cost of moving from an average 3 bedroom house is £595.00
The average cost of removals for a 4 bedroom house is £795.00
The average cost of moving a 5 bedroom home is £995.00
Hourly rate house removals cost
Depending on the size of your move and the removal companies you contact, you may find that some will provide you with an hourly rate removal service. The hourly rate will depend on a few factors such as how many moving porters and vehicles you require. for hourly rate removals you should expect to pay:
2 men and one removal van will cost around £60.00 per hr inc VAT.
3 men and one removal van will cost on around £80.00 per hr inc VAT.
Cost of 4 men and two removal vans would cost around £120.00 per hr inc VAT.
There will also be a minimum charge of around £200.00 first 2 hours.
---
These prices will vary depending on the volume of goods and how far you are moving and any other removal services you require. but for the average move, your removal company costs will be around £350-£995 depending on the size of your home and amount of goods you need moving.
Lower your removal costs
There are many ways to lower the cost of moving house, organisation and time management are key to saving money on a house removal company. For your convenience and wallet, we have compiled a few ways for you to save money below.
Declutter
Before you book your house removal assessment, a great way to lower the overall cost is to declutter your home. Many of our customers who do this sometimes cut their removal price by over 10%. not only will you get a cheaper removal quote, you also take less baggage to your new home. A few places you can check for items you no longer need or want are:
Garage
I don't think I have seen a car in a garage yet, They are 2019's new storage units. Have a look in yours, if it's full to the rafters, you can bet there are items in there you can either sell, donate or throw away. This is a great way to free up space in your new home and lower removal costs
Lofts
Like garages, Lofts often have more in than people think. Get yourself up there, apart from Christmas decorations there isn't normally anything of use to people. Don't pay your removal company extra to move unneeded items. It all adds up.

Wardrobes
If you have items of clothing you no longer wear or it no longer fits you, think about selling or donating to good causes. Clothes are often packed in wardrobe boxes which are large and take up room in removal vehicles. Lower the cost of moving by giving back. If you sell them you may even be able to pay for the actual move itself with the proceeds.
Furniture
You have most probably seen your new home. Have a check around and see if your current furniture is going to fit. If your new home has white goods/furniture already included, you won't need to take yours along for the ride. Think about selling any unwanted or unneeded furniture before your move to save money and make a little extra.
Pack your own home
When moving, you will be offered a packing service from your removal company. If you are able to pack your own home correctly, you can make some serious savings. Packing by the professionals adds costs to your home move. That does not mean you should decline a packing service and not bother packing yourself. This is a sure fire way to make your costs increase as moving an unpacked house takes twice as long as a well packed one. At Reds Removals, we provide a whole moving package, including house removals and we can also pack your entire home for a great price with our professional contents packing service. For advice on packing your home check our 8 House Packing Tips Blog!
Correct packing
Ask your removal company for a price list for packaging, they are often cheaper than other suppliers and using boxes of a uniform size speeds up the removal tenfold.
Pack correctly
Don't leave mountains of stuff laying around to pack on your moving day, make sure everything is packed away with the lids sealed. packing moving vehicles with incorrectly packed boxes is time-consuming. Packing your home correctly will save your money on your house removal costs.
Ask for free packaging
Some removal companies provide free extras during house moves. At Reds Removals, we provide free use of wardrobe boxes, quilted mattress protector bags, padded picture and mirror bags and more free with home moving. Helping you cut the moving costs by not having to purchase the more expensive packaging for moving home safety. It doesn't hurt to ask.
Multiple quotations
Get more than one quote from home movers. Many people get 3 or more quotes from reputable house removal companies then compare moving prices. Be aware though that the cheapest quote is hardly ever the best quote. if you would like a quotation from a reputable house removal company, Reds Removals can provide you with a competitive quote. Some things you should look for at in your removal companies quotation are:

What does their quote include?
Make sure everything you expect and require is included in your quotations. Things like access problems, dismantle & assembly, floor coverings, mileage and manpower. Your quote should include most of these, if not make sure they add the costs to your quotation unless you are willing to do them yourselves.

Reputable Removal company
Check your moving company's reviews and their social media profiles. It is no good hiring a removal company on price alone. One major damaged item can end up costing you 100's or even 1000's. Steer clear of a bargain removal quotation, they often wont show up on your moving day and come with no Van Insurance, Goods in Transit Insurance, Public Liability or Employers Liability.

Value for money
Does the removal company offer everything you want them to, and is the removal price acceptable. see what some of the best removal companies to make your you move stress free and simple.if in doubt go for the middle ground. After all, you are hiring a removal company to move your worldly belongings and often times the contents of a house reaches well over £20.000. You want your move to go perfectly and the cost of house removals are a must.
Purchase a late key waiver
Protect yourself from unexpected delays on moving day by purchasing a late key waiver. A key waiver is a product removal companies sell to mitigate your cash damages in event of you not receiving your keys until late or all together, learn more about late key waivers and how much they can save you during your house removal.
Competitive removal prices in the North East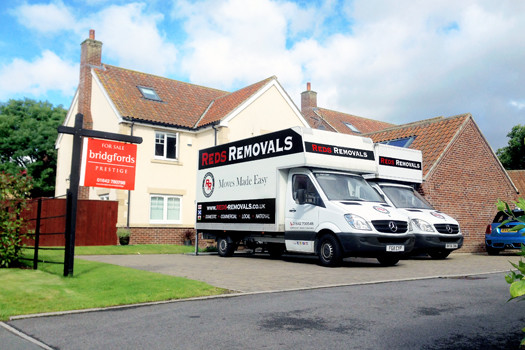 If you are looking for removals in the North East of England and would like a quote for your upcoming house move from a home mover with competitive prices. contact us for a quality home removal service that won't break the bank.