Ultimate Home Packing Guide
With every home move, comes the sometimes difficult task of packing your home ready for your removal company. No two houses are ever the same, yet there are common guidelines, tips and tricks to make packing a large house or a small home quick and simple.
Reds Removals have provided quality house removals & house packing services in Stockton-on-Tees and the North East of England for over 10 years. We have packed everything you could imagine, such as collections of decorated egg shells, antiques like 300-year-old grandfather clocks and homes that have required over 200 boxes to pack. We want to help you with your packing task, so have compiled our top 8 house packing tips you should know when moving house.

Packing Tip 1|Correct packing materials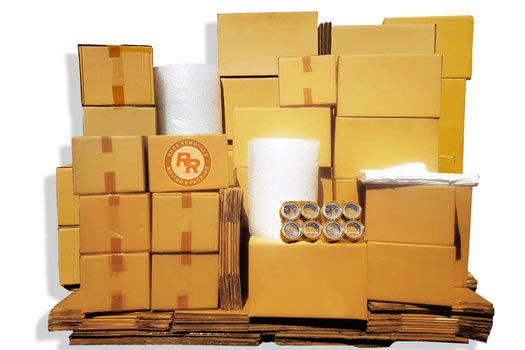 First things first, packing supplies are a must of course. There are so many packaging suppliers and items of packaging it's hard to choose what you actually need. You are going to need to purchase strong and durable boxes and protective packaging for inside the boxes such as bubble wrap and packing paper. If you have not read our article on packaging materials prices you can read it here.
Small boxes
Medium boxes
Large boxes
Wardrobe boxes
Packing paper
Bubble wrap
Packing tape
Plastic pallet wrap
Marker pens
Labels
You can also purchase other packing items such as mattress protector bags, television boxes, archive boxes, wine boxes and cool bags for refrigerated food if you wish to go the extra mile with protecting your belongings.


Packing Tip 2 | Prepare a box of essentials
Don't get to your new home and panic about where your must-have items are. It does happen and it's always a stressful situation for the customer. Personal documents, personal hygiene, medications are important and we want you to have access to your most important belongings at a moments notice. Grab yourself a box and pack your family's essentials such as :

Medication
Toothpaste & toothbrushes
Personal hygiene
Passports
Baby must haves
Snacks and food
Drinks
First aid kit
Remotes for electrical items
Towels and dishcloths
Toolbox

Packing Tip 3 | Declutter your home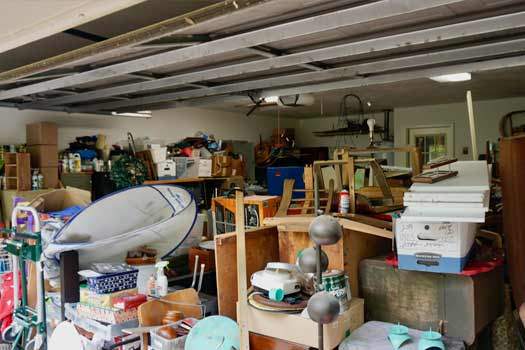 Before you start packing your house, you may want to have a look around places like sheds, garages, cupboards, loft and draws for items you no longer use. You can sell or donate any clutter around the house, you may even recoup the costs of actually moving! You can have a clearer mind moving to your new property leaving your unneeded belongings behind. Some of the places you may be able to declutter are :
Garage
I don't think I have seen a car in a garage yet, They are 2019's new storage units. Have a look in yours, if its full to the rafters, you can bet there are items in there you can either sell, donate or throw away. This is a great way to free up space in your new home and lower your removal costs.
Loft
Like garages, lofts often have more in than people think. Get yourself up there, apart from Christmas decorations there isn't normally anything of use to people. Don't pay your removal company extra to move unneeded items. It all adds up.
Wardrobes
If you have items of clothing you no longer wear or it no longer fits you, think about selling or donating to good causes. Clothes are often packed in wardrobe boxes which are large and take up room in removal vehicles. Lower the cost of moving by giving back. If you sell them you may even be able to pay for the actual move itself with the proceeds.
Furniture
You have most probably seen your new home. Have a check around and see if your current furniture is going to fit. If your new home has white goods/furniture already included, you won't need to take yours along for the ride. So you should think about selling it or donating any unwanted or unneeded furniture before your move to save money and make a little extra.

Packing Tip 4 | Labelling your boxes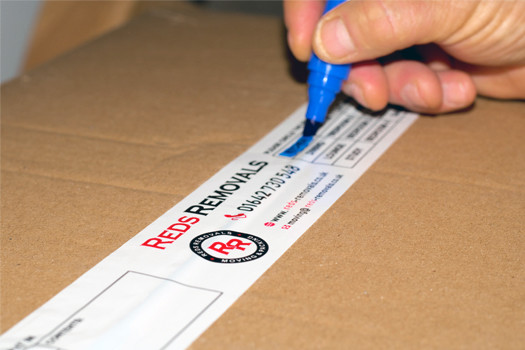 Labelling your boxes is imperative for a home move that goes smoothly. It is important that all of your goods are placed in the correct rooms and areas. Labelling correctly with the room, the content inside of the box and whether the box contains fragile's is important to you and your movers.

You don't want to be sitting in your new home wondering where everything is. When you label your boxes correctly your removal company will use a common sense approach, they will place your more important boxes in easy reach. It also helps with packing the moving vehicles as your movers will know what boxes are more load bearing and what are not minimising breakage risks.


Packing Tip 5 | Packing your boxes correctly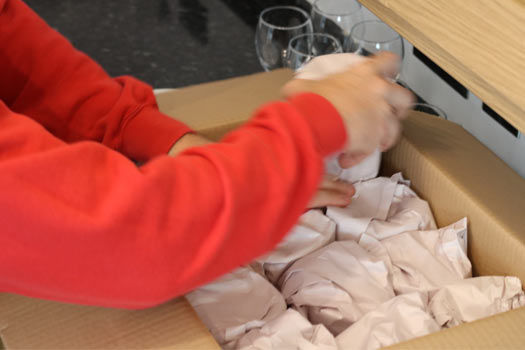 It's important that you pack your boxes correctly. This means that items inside your boxes are wrapped in either packing paper or bubble wrap, the boxes are not overloaded and that any empty voids are filled with crumpled up packing paper.

When you have filled the box please ensure that the box lid closes completely and secure it firmly with packing tape, then you are free to label the contents of the box and where it is to go. Overloading your box means the lids will not close and that will pose problems when loading the removal vehicles.


Packing Tips 6 | Packing your valuables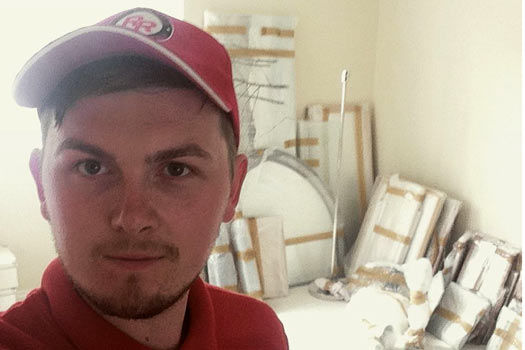 Packing valuables should be one of the first tasks on your agenda. Your removal company can help you with packing your valuables and provide you with extra insurance policies on expensive valuables during your move or you can choose to move these yourself.


Packing Jewellery and small valuables

Jewellery can get tangled easily, you can pack your jewellery using the original boxes or fold each item into packing paper to avoid unwanted tangles

If your valuables are delicate and fragile you should pack them with care using bubble wrap, packing paper and pack the sides of the box with crushed packing paper to cushion said goods. If you are still not sure about packing your own valuables, contact your removals company for advice.

Packing Electricals and Technology

At Reds Removals, we can provide a disconnection for white goods, televisions, home offices and more. But many removal companies do not provide this service. It would be down to you to complete many of these tasks yourself or arrange somebody to do this for you prior to moving.

Allow your freezer ample time to defrost and leave the doors open during this period to avoid unwanted smells. Your removal company will prepare your white goods for removal using plastic pallet wrap and removal blankets.

Packing Antiques
Some antique furniture needs special attention when moving. A mixture of bubble wrap, packing paper and quilted sheets can be used to pack your fragile antiques properly. Your removal company will be able to pack your delicate antiques as a part of their packing service you should inquire before your move commences.



Packing Tip 7 | Pack room by room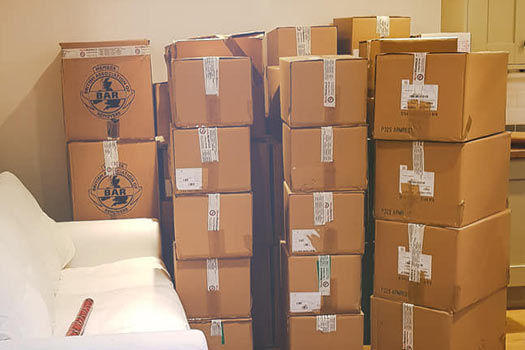 You don't want to jump into packing your house guns blazing. It's a very time-consuming process and it is important you take your time and pack in an organised manner. Pack room by room and try to leave just your essentials out of each room to pack in the days before your actual move takes place.

Packing Bedrooms

When packing bedrooms start with packing bedside tables, small electrical items, extra bedding and other small items. When packing your clothes it is an easy process to transfer your hanging clothes into wardrobe boxes and simply re-transfer them into your wardrobes at your new property. Please ask your removal company if this is something they provide.

Wrap your mattress in a mattress protector bag or wrap with plastic pallet wrap to protect it. You want to make reassembling your beds in your new home a priority so you can relax knowing you can sleep easy on the first night. At Reds, we provide free quilted mattress protector bags for ease of moving and can reassemble your beds quickly during your move. If you would like to know more about our home moving service visit our house removal page to learn more.
Packing Your Kitchen
Probably the longest process with packing your house is the kitchen. Remember to clean your hands before packing your kitchen to stop the spread of germs. Packing paper becomes your best friend whilst packing the kitchen as its so versatile and easy to use.

Pack your utensils and cutlery by wrapping them in packing paper and placing them into a strong box, repeat this process for all small items in the kitchen. For sharp knives you can purchase blade protectors, knife blocks can be wrapped tightly in shrink wrap and places into a box.

Glasses, mugs and plates can be wrapped individually using packing paper and placed uniformly into your box, once a full row is complete place packing paper on top and repeat the process until box is full, before securing lids on fragile boxes fill any voids with packing paper, bubble wrap or even tea towels to act as a cushion.

Pots and pans can be stacked inside each other but you will want to place some packing paper or bubble wrap between them to stop unwanted scratches. Larger appliances should be wrapped in bubble wrap and placed into boxes. With packing paper placed into any voids.

Packing Your Living Room

Start off by packing any small items in drawers and cupboards then moving onto larger items such as televisions and set-top boxes, it is best to pack electricals in there original packaging. If you no longer have it you can wrap them best you can using bubble wrap. You can also ask your movers to provide special packaging for TVs and electricals.

Small house plants can be boxed last second and box should be filled with packing paper to stop any unwanted movement. For larger indoor plants you want to make sure your movers are willing to move them unprotected. Most removal companies will move large indoor plants but are unlikely to offer and cover if it gets damaged, it is worth asking them to make sure.

Wrap mirrors and pictures in bubble wrap and place smaller pictures and mirrors into boxes. Reds Removals provide padded picture and mirror protector bags to save you time. Contact Reds Removals to ask a move manager about this free Packaging.
Packing Your Bathroom

Bathrooms are normally relatively quick to pack. Make sure you always pack bottles and liquids with the lids closed tight and facing upwards in the box. It is also worthwhile placing them in plastic bags to stop unwanted leaks and spills. Aftershaves and perfumes should be wrapped in packing paper and placed into boxes also.

Pack towels and linens into their own box if you have not already used them to pad out other boxes. Make sure to leave enough towels out for the family to use on the night before and morning of the move.

Packing Sheds & Garages

Pack your shed and garage the same as the rest of your rooms. You should give extra attention to cleaning and making save large tools and sharp tools. Place all of your shovels, rakes, brushes etc in one pile and tape them together tightly. Lawnmowers and strimmers should be cleaned and drained of any petrol they may have as movers cannot move flammable or items at risk of combustion.

For expensive bikes you may want moves these yourself in you have a bike rack on your car or you should wrap them for extra protection. You can ask your movers about export wrapping bikes you believe warrant the extra care and attention. Remember to keep needed tools at hand for dismantling and assembly of things and other odd jobs that might pop up around the house.

Packing Tip 8 | Putting up your boxes
When assembling your boxes make sure they are the right way up with designs arrows pointing the correct way. Tape the bottom of the box securely down the centre and up both edges for maximum hold.

You can lay a floor of crushed packing paper to protect the floor of the box and also place a layer of packing paper on top of filled boxes before closing for maximum protection.

When you have loaded your box make sure the box lid closes completely flush and tape it down securely down the centre and down both edges. If you have purchased your packaging from Reds Removals your packing tape will have a content box and a grid area to fill in for easy labelling. If not then add your contents label to the box and label it with a brief list of what's in the box and what room you would like it placed in at your new home.

Hiring a removal company to pack your home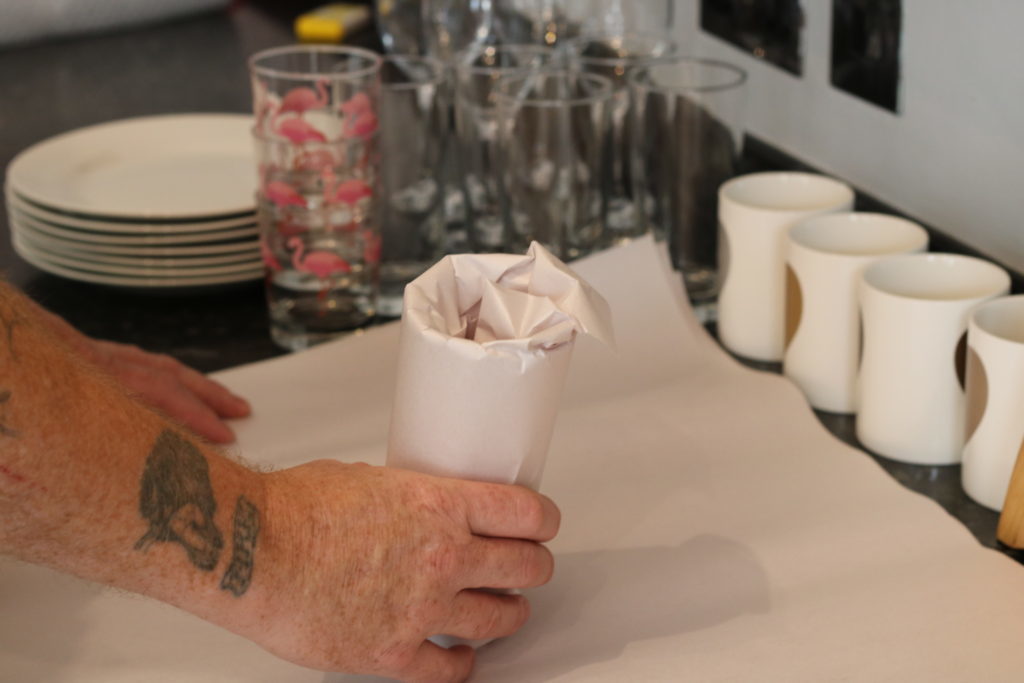 If you would prefer your house packing to be completed by a professional moving and packing company. We can cater to any house packing requirements you may have. We can provide wardrobe boxes, mattress protector bags and mirror/picture padded bags free of charge during your move.
Please feel free to contact us. Or you can read more about our full house contents packing service. We hope your task of packing your home is an enjoyable and easy process. Good luck packing!