A home Removal In Middlesbrough Into storage.
Reds Removals were contacted by a lovely couple requiring removals and storage in Middlesbrough. Their home had unfortunately been flood-damaged. The building work required our clients to empty their home while the building works where being completed.
We offered them our removal and storage service meaning, we would come to their home, pack it and then move it to secure storage in then redeliver once the building work was finished.
Packing their home for storage in Middlesbrough.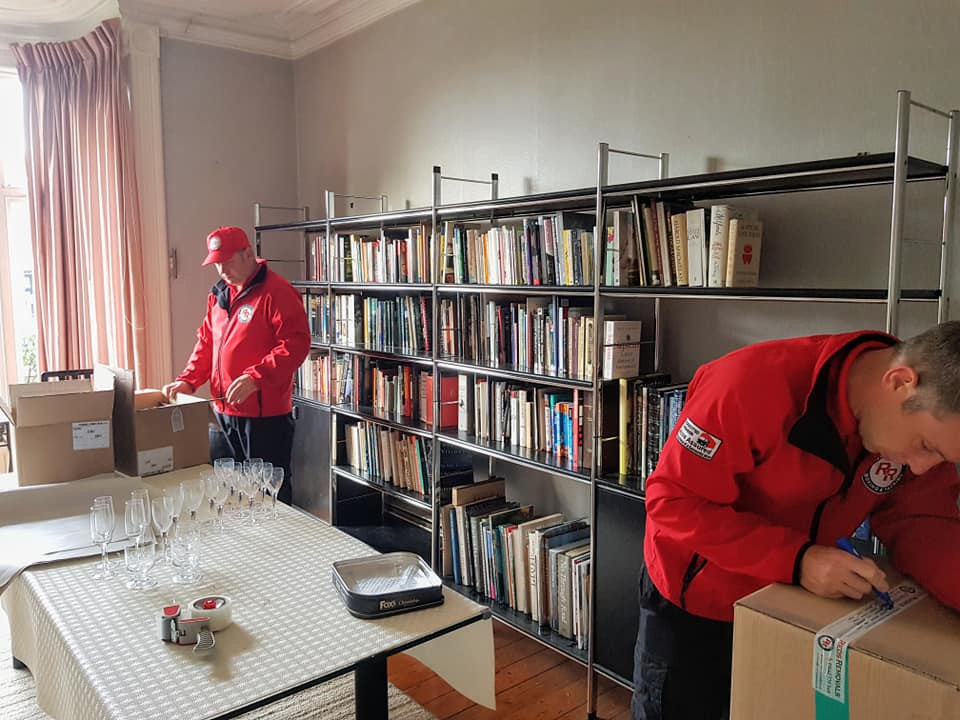 The clients required their home library packing as well as the rest of their household contents. A total of 115 boxes were packed prior to the move into store. We also removed curtains and other fixtures and prepared them for storage.
Alongside the library, there were multiple antique furniture items, including beds, wardrobes, cabinets and drawers that required dismantling for their own safety.
We prepared the furniture by blanket wrapping it using our imported quilted furniture covers for maximum protection. The client decided they did not want to part with their piano during the building works, so we protected it and moved it to a safe location in the property. You can learn more about how we protect your furniture during the removal process here.
Storage In Middlesbrough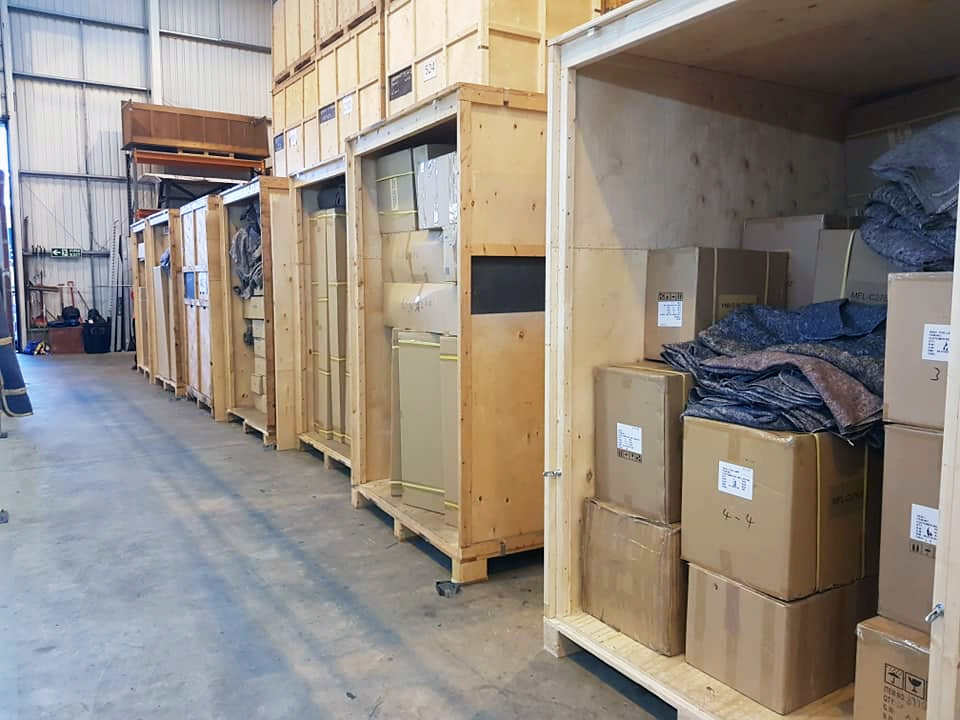 Once the clients were ready we arranged to redeliver their goods in a timely manner. We completed the delivery and began resembling the large library bookcase and making sure all antique furniture was resembled and in place correctly ready for unpacking.
The clients where over the moon with the work Reds Removals carried out for them in their Middlesbrough home and we are thankful for receiving such great customers. You can learn more about our house removal service in Middlesbrough here.
If you are planning a moving you're home in Middlesbrough, please don't hesitate to contact us. We are more than happy to help with all of your moving and storage needs in the Middlesbrough area.